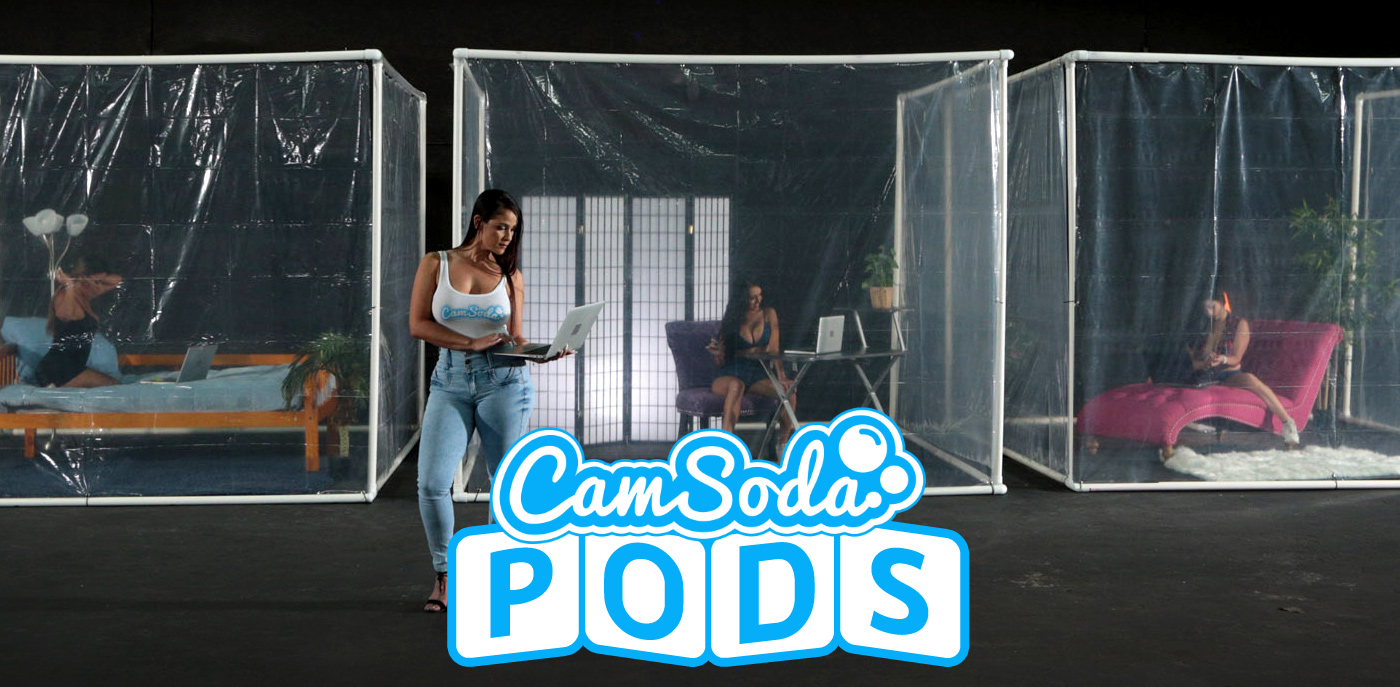 Covid Safe Pop-Up Studios
July 29, 2020 – CamSoda unveiled its plan to deploy pop up studios housing individually sanitized pods for models to broadcast from during the COVID-19 pandemic. The pods – the "new normal" for adult webcamming - will help meet demand for increased camming by models all over the world. They will also aid in ensuring the health of webcam models who have to broadcast away from their residence because of spouses, family, roommates and other houseguests who are now working from home. The studios will be within large, centralized buildings to allow for proper social distancing. CamSoda has tested the studios in Colombia and is looking to expand into the United States. The first US based studios are slated to open in Los Angeles, New York, and Miami.

"Quarantining for the last three months has been unbelievably hard on all of us. And for a lot of our models, it's been especially difficult to find a place to cam," said Daryn Parker, Vice President of CamSoda. "There has been a large spike in traffic to adult cam sites along with a large influx of new models looking for ways to make money while remaining socially distant. These models, both veterans and newcomers, have children, spouses, parents and roommates that are now home 24/7and it has become nearly impossible for them to stream privately without interruption. By deploying these pods for our models to perform from privately and safely, it allows them to continue to work and provide the sexy entertainment fans have come to enjoy."

The first pop-up pod studio was deployed in Medellin, Colombia to rave reviews from local models. The South-American nation has been hit hard by Coronavirus and has been under a national lockdown since late march. With many landlords having problems keeping paying tenants, there has been increased availability of warehouse space to transform into studios. Businesses have slowly begun to reopen, which led to a successful test run of the Camsoda pods which will now be deployed in the US to help with high demand.

Upon arriving at a studio, which would feature an assortment of pods, all models will have their temperature checked. Each model will then be placed in their own pod that encapsulates them entirely, eliminating interaction with other models in attendance. The pods will be fully equipped with all the tools necessary to excite and entertain fans who tune in. This includes a laptop, bed or couch, and a state-of-the-art webcam. The space will be sanitized thoroughly after each use to ensure cleanliness of the studio.

The first test hubs were deployed in Romania and Colombia last month and have garnered rave reviews by the models.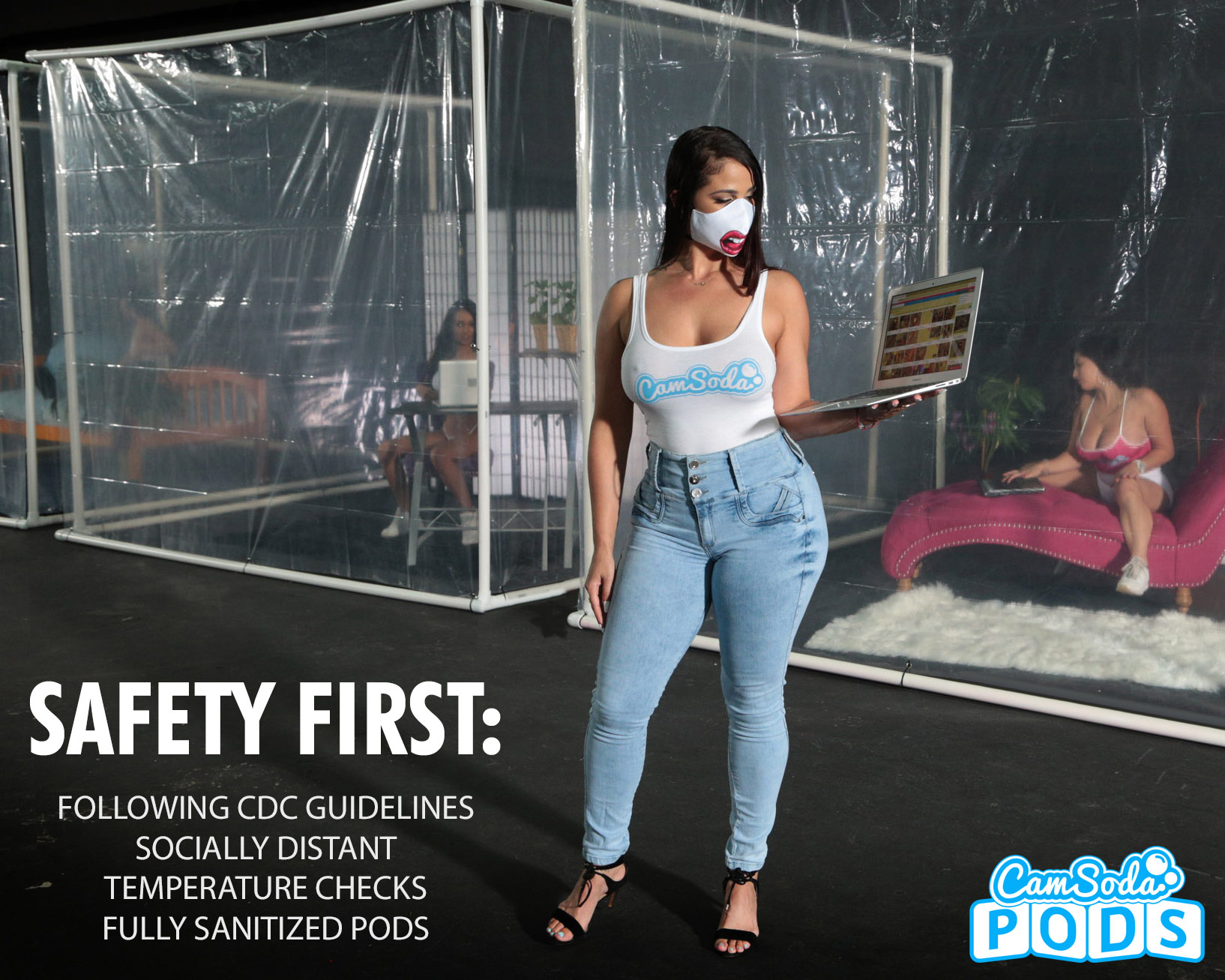 ---